10.12.2013 14:23:42
What is that? Is it a bird? Is it an airplane? No, it is the Pinyin Super Hero!
40 million people worldwide are learning Chinese, according to some estimates. You can stand out, by perfecting your pronunciation. Starting sooner is much better than later.

Though pinyin may seem simple, the infographic on Chinese pronunciation and pinyin shows that there is more to it than meets the eye. Still, becoming an expert in the field of pinyin is achievable!
The Standard Mandarin software can help you on your pinyin learning quest. Except from letting you hear all the pinyin sounds with a clear and steady voice, it also provides very concise and accurate description of how to use our facial muscles to produce the standard Chinese pronunciation you are after.
One of the greatest features of the software is the anatomy animations. Most of us prefer (and almost need) to see things visually to actually understand. These animations allow you to see how to use your mouth, tongue, lips and so on to pronounce mandarin sounds.
You're most welcome to download it here already now, and check out how it works. You can test it with the pinyin syllable "ba".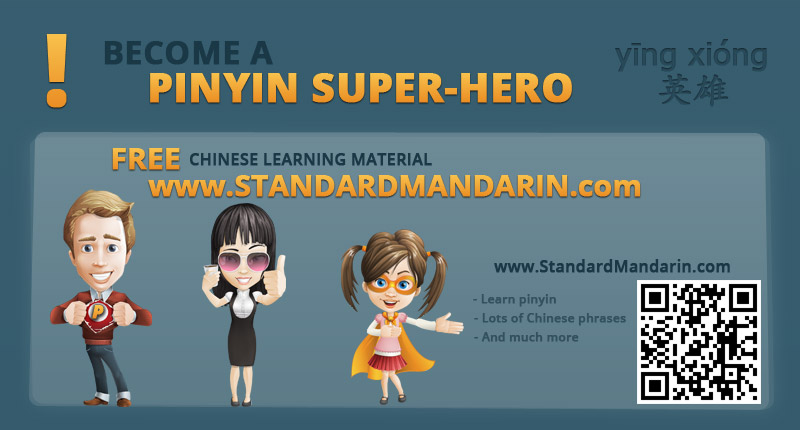 This is the final (and quite advertising) blog post covering the last bit of the infographic on Chinese pronunciation and pinyin in plain English.
If you missed the previous 5 blog posts on this topic, you may check them out here: